Welcome to BeachExplorer-website
All records
22042 Records
1715 User
News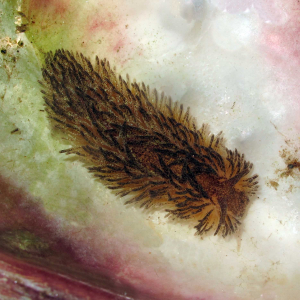 4. Mar: In some years...
4. Mar:
In some years starting from march strange fuzzy animals can be found at mussel beds or washed ashore. They are 4 - 10 cms long and have a smooth foot underneath the whole body which marks them as slugs. The head bears four tentacles, the back is covered in dozens of fringes. They harbour gut appendices which store nettle cells that origin from the prey of the Anemone slug: Plumose anemones and Mud sagartias. The Anemone slug occurs in different colour variations, is adult in spring an lays spiralled gelatinous egg strings.
Excursion dates
Educational material
Marine protection
Beach experiences - where and when?
To excursion dates
Guided beach excursions with explanations of biological facts and coastal protection topics are offered all along the coast. A list of places, providers and excursion dates can be found here:
School material
More...
Free education material on Wadden Sea and North Sea is being developed. Already available are work sheets and teacher's material for our "Strandforscher"-program for primary schools (in german only).
Marine protection
More...
Here you find background informations about biology and protection of Wadden Sea and North Sea.