Welcome to BeachExplorer-website
All records
26273 Records
2210 User
News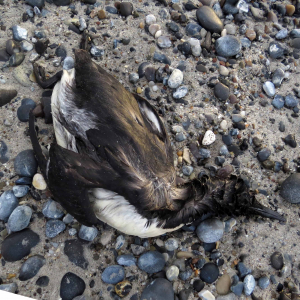 25. Jan: Since mid january...
25. Jan:
Since mid january a growing number of dead Common guillemots is washed ashore along the Waddensea coast. All observations should please be recorded via BeachExplorer! This applies to live guillemots near the shore as well. Guillemots near shore are unusual as the species hibernates on open sea. The dead birds washed ashore - sometimes 30 of them per island - seemingly exhibit no outer pollution with oil or other substances. Bad weather or lack of food are at present improbable causes of death and epidemics usually do not spread on open sea. The Institute for Wildlife Research (ITAW Büsum) examines the guillemots to identify the cause of deaths. Conservation centres and Nationalpark administrations organize the sampling of dead guillemots along the coast.
Excursion dates
Educational material
Marine protection
Beach experiences - where and when?
To excursion dates
Guided beach excursions with explanations of biological facts and coastal protection topics are offered all along the coast. A list of places, providers and excursion dates can be found here:
School material
More...
Free education material on Wadden Sea and North Sea is being developed. Already available are work sheets and teacher's material for our "Strandforscher"-program for primary schools (in german only).
Marine protection
More...
Here you find background informations about biology and protection of Wadden Sea and North Sea.