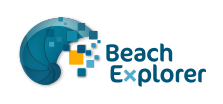 Welcome to BeachExplorer-website
All records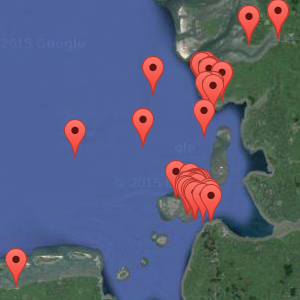 43258 Records
4907 User
News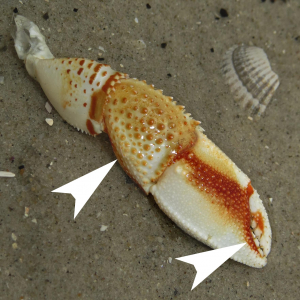 3. Sep: Our hermit crab...
3. Sep:Our hermit crab with the scinetific name "Pagurus bernhardus", named after the hermit monk Bernhard de Clairveux, has become rare. The invasive north american Longarm hermit (Pagurus longicarpus) has seemingly occupied his ecological niche. If you find a small hermit crab in a periwinkle shell please check the large right claw: does it have a brown line running down to the tip and is the arm segment tapering soon towards the body? Then it may still be Bernhard. But if the chela tip is all white and the arm segment is long, parallel and with a greenish shine, it's the Longarm. If the left instead of the right claw is much stronger you found Diogenes hermit, invaded from the south with climate change. Within five years the world of hermit crabs in the Waddensea has changed dramatically and we'll have to wait, if Bernhard can stand his place. Only he can grow large enough to inhabit the shells of the Common whelk. If you meet Bernhard, please report it!
School material
More...
Free education material on Wadden Sea and North Sea is being developed. Already available are work sheets and teacher's material for our "Strandforscher"-program for primary schools (in german only).
Marine protection
More...
Here you find background informations about biology and protection of Wadden Sea and North Sea.